Before we get to this week's post, Sampson and Delilah (and me of course!) want to wish my mom a Happy Birthday. Today she turns 75! Happy Birthday Grammy!
You make me smile (or laugh), the sweet, funny, loving things my dogs do on a daily basis, that brings a smile to my face, or a laugh to my lips.
This past week we've had a drop in the heat/humidity. Cooler weather means lots of opportunity to leave windows and doors open. One of Sampson's favorite doors is the one that leads to the little balcony on the front of the house. Sampson just LOVES to lie out on the balcony and enjoy the day.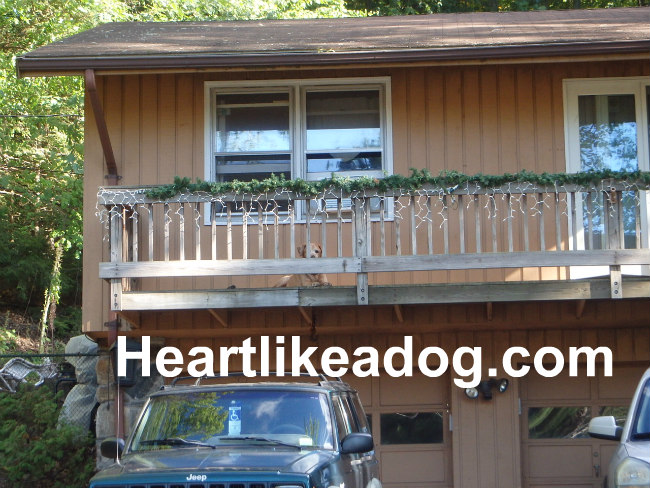 Watching the world go by.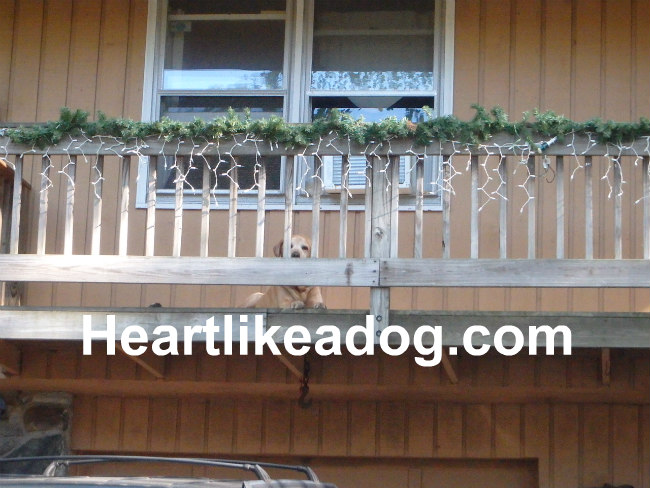 And waiting for his Mama to come home from work.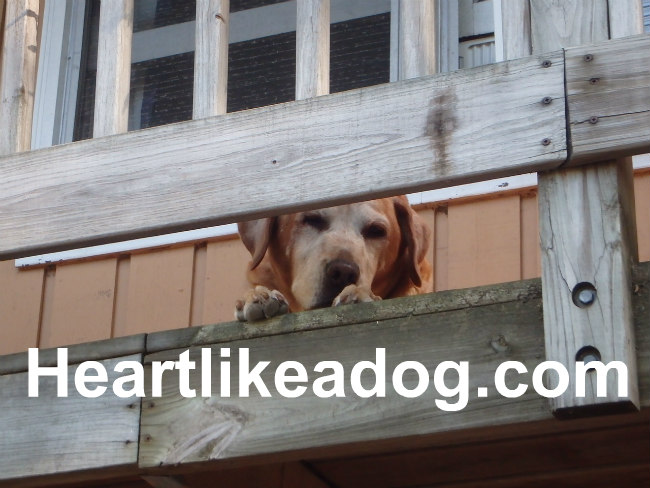 Seeing this little face watching for me when I pull into the yard…makes me smile.
Are your dogs like Sampson, watching for you to come home? Where's their favorite spot to watch from?