You make me laugh (or smile,) the sweet, funny, loving things my dogs do on a daily basis, that brings a smile to my face, or a laugh to my lips.
Delilah, the way you jump up on the couch, demanding attention from The Daddy when he gets home from work, even though you KNOW you AREN'T supposed to be ON the couch…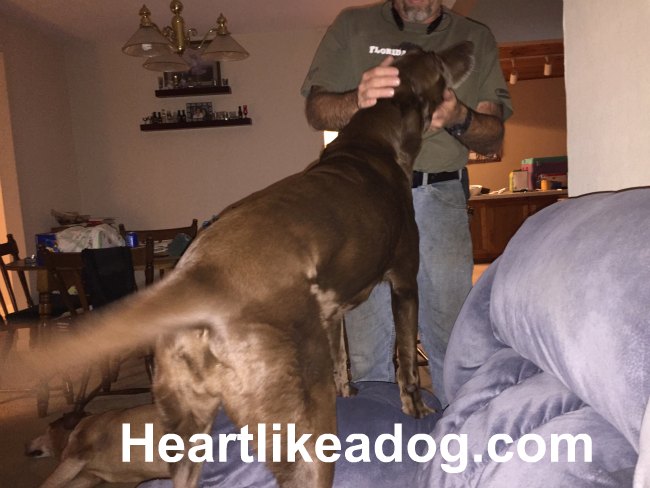 You make me laugh.
Yeah, she jumped up on the couch like she owned it. Makes me wonder what she does when I'm not home. 🙂
Do your dogs do things they know they aren't suppose to me, and do you laugh at them like I do?