You make me laugh, (or smile.) The sweet, funny, loving things my dogs do on a daily basis that brings a smile to my face, or a laugh to my lips.
Sampson, when you smile, you smile with  your whole face. It's so beautiful and joyful and it makes everyone that sees it, smile too.
But when you know that I'm trying to take a picture of that smile, and you hide it with your paw…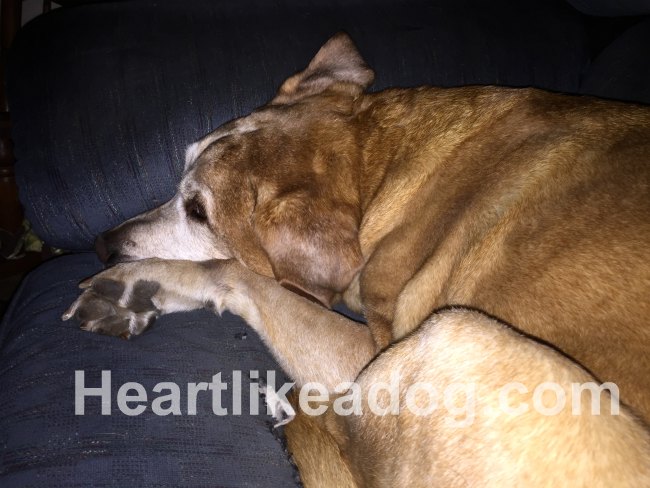 You make me laugh.
Back story.
Since his CCL injury, Sampson hasn't gotten on the couch a lot. He just can't manage it. But lately, he's gotten on it a couple of times. Last Sunday night, he walked over to the couch, put his front feet up and stood there, looking at us and wagging his tail.
I said to Hubby, "He needs help."
So Hubby went over and helped Sampson up on the couch. And then, because this dog has us wrapped around his paws, Hubby stood there petting him. And Sampson had just the biggest smile on his face, he was SO happy.
Naturally, I wanted to take a photo, but the dang dog wouldn't cooperate!
Does anyone else have a dog that smiles?