You make me smile (or laugh), the sweet, funny, loving things my dogs do on a daily basis, that brings a smile to my face or a laugh to my lips.
Sampson, the way you pass out while enjoying a beautiful spring day…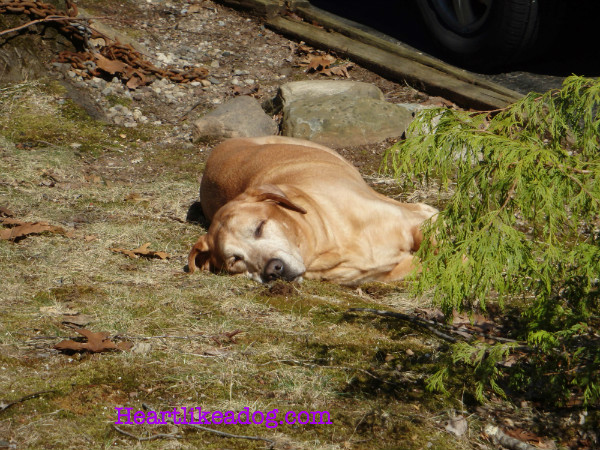 You make me smile.
We had an amazing spring day yesterday and Sampson took full advantage of Hubby being outside cleaning out his jeep. 
I snuck up on him to capture this photo.  
How's the weather where you are?  Have you and your pets been outside enjoying it?